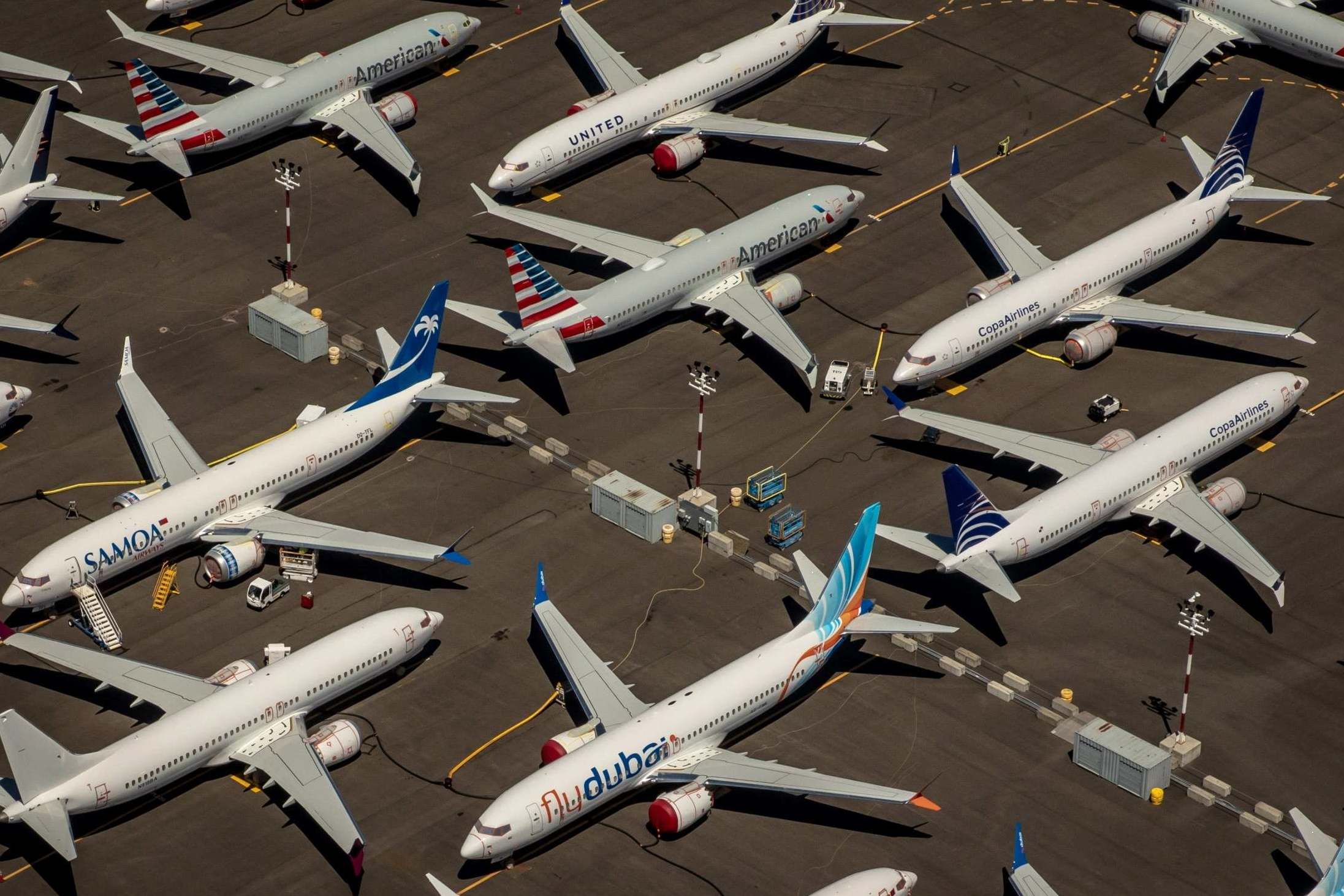 Fifteen months after the Boeing 737 Max was grounded worldwide, the planemaker is starting test flights that it hopes will lead to the aircraft returning to commercial service.
The newest variant of the long-plane was taken out of passenger service in March 2019 following two fatal crashes that killed a total of 346 people: a Lion Air domestic flight in Indonesia and an Ethiopian Airlines departure from Addis Ababa to Nairobi.
Within days, all Max aircraft were grounded worldwide. In total, 387 of the plane type had been delivered to 48 airlines since the plane entered service in May 2017.
In both tragedies the nose of the aircraft was forced down by an anti-stall system known as the Maneuvering Characteristics Augmentation System (MCAS).
It was installed to counteract possible aerodynamic problems with the new design, which involves larger engines hoisted higher and further forward.
But in both crashes, MCAS was erroneously triggered by a faulty sensor, and defeated the pilots' efforts to rescue the aircraft.
The US Federal Aviation Administration (FAA) has demanded changes before the 737 Max is allowed to fly commercially again.
The FAA has agreed to the start of certification test flights – leading to hopes that the plane could be back in service this summer.
The first departure was at 9.55am from Boeing Field, south of Seattle, on a one-hour flight to Grant County airport in central Washington State.
Boeing shares soared by 5 per cent in response to the news.
The planemaker had initially predicted that the 737 Max would be flying again by the end of 2019. The overhaul of the flight control system identified further problems, leading to months of delays.
Even when the aircraft is cleared to fly, it will take some time for the 47 airlines with Max aircraft to prepare the 370-plus grounded planes for service.
The biggest customer in Europe is Ryanair, which has 200 Boeing 737 Max planes on order in a special high-capacity configuration. The budget airline has not yet taken delivery of any of the aircraft, and continues to fly only the 737-800.