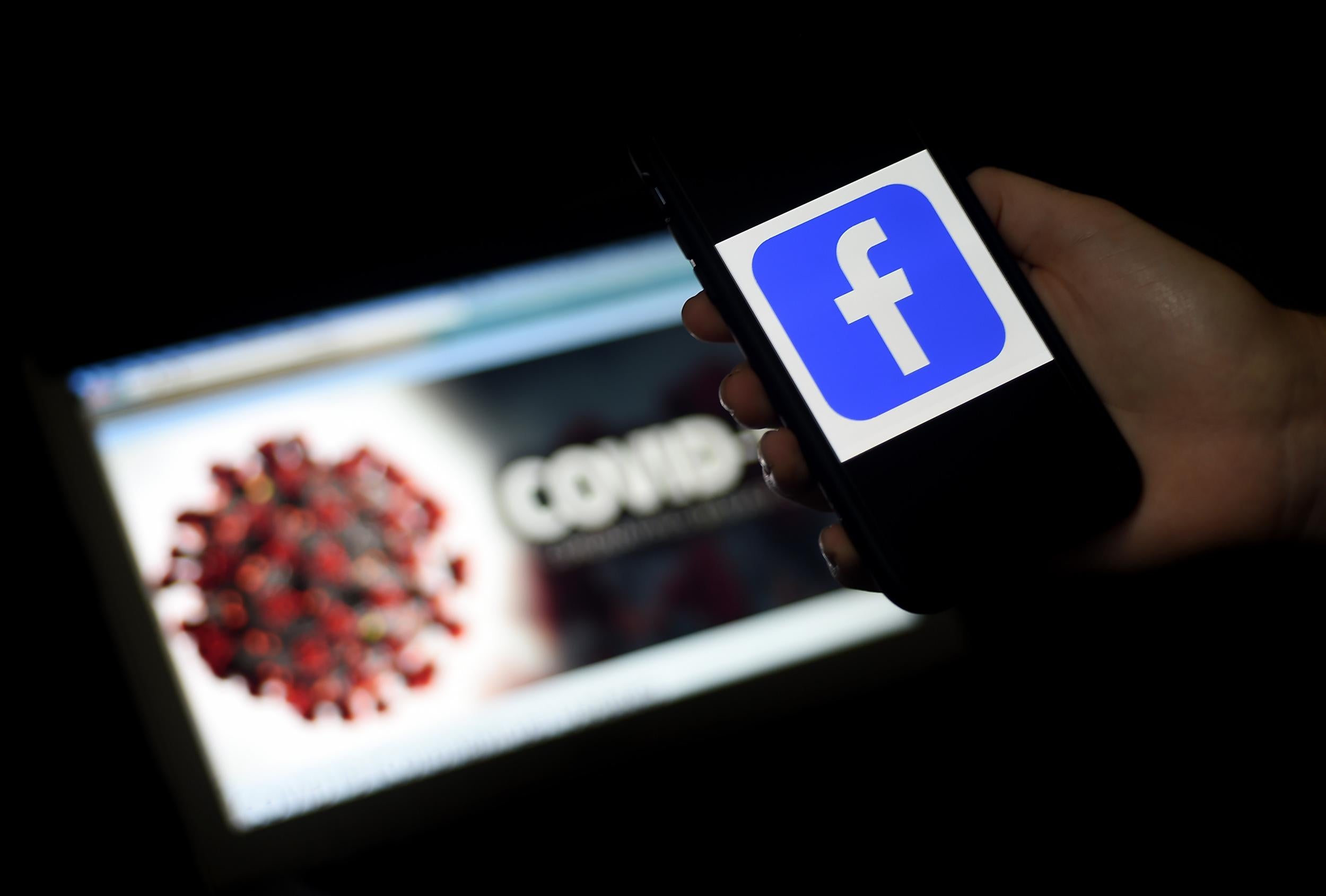 Facebook reported an 18-per-cent increase in first-quarter revenue on Wednesday, but the social media giant said it wasn't making financial predictions because of the uncertainty caused by coronavirus and what is expected to be the greatest economic contraction since the Great Depression.
Facebook chief executive Mark Zuckerberg expressed concern about what lies ahead for the country. "While there are massive societal costs from the current shelter in place restrictions, I worry that reopening certain places too quickly, before infection rates have been reduced to very minimal levels, will almost guarantee future outbreaks and even worse economic outcomes," he said. "I am very concerned that this health emergency and therefore the economic fallout will last longer than people are currently anticipating."
The caution Mr Zuckerberg urged stands in stark contrast to others who want to see the quarantine orders lifted as soon as possible. State officials in places such as Georgia have rushed to reopen for business, even though the number of new infections remains high. Tesla CEO Elon Musk tweeted late Tuesday: "FREE AMERICA NOW."
Mr Zuckerberg's focus on the broader health crisis reflects his personal involvement in this issue: He and his physician wife run the Chan Zuckerberg Initiative, a philanthropic effort focused on eliminating disease, and have personal ties to many public health leaders. Facebook and other tech giants were among the first companies to urge employees to work from home last month, even before the first shelter-in-place orders were announced.
But for his business, Mr Zuckerberg sees opportunities to grow. On a call with analysts, he said he believes that times of economic downturn are a time to invest.
"During a period like this, there are a lot of new things that need to get built," he added. "I think it's important that, rather than slamming on the brakes now, as a lot of companies may, it is important to keep building for the new needs people have and … make up for the stuff that other companies will pull back."
He noted that Facebook had just launched a video group calling app, Messenger Rooms, that would be a competitor to Houseparty and Zoom. Mr Zuckerberg said that the company expects to lose profits in the year ahead but emphasised the social network's strength at the current moment. Executives have announced that Facebook will hire 10,000 people this year, a potential strategic advantage to poach the best talent as smaller tech firms lay workers off.
At a moment when other companies are facing huge layoffs and declining revenue due to the pandemic, Facebook's revenue growth is notable and was cause for optimism on Wall Street.
The company's first-quarter revenue was $17.7bn (£14.2bn), up from $15.1bn the same quarter a year ago. That was slightly more than analyst expectations, presenting a rosier picture than many traditional companies gearing up for the prolonged crisis. The company's profits doubled to $4.9bn (£3.9bn) compared to the previous year.
Facebook's stock price shot up 10 per cent in after-hours trading.
However, Facebook is not immune to the current crisis. The company said that it expects profits to go down this year and that it was not making its usual second-quarter predictions due to the uncertainty.
Though the company was not making specific predictions, executives noted that ad revenue was flat in April, a sign that the advertising industry would be significantly impacted. Those numbers will be captured during second-quarter earnings.
"The effects of the pandemic didn't hit most of the world until mid-March, and that was reflected in Facebook's earnings report," eMarketer principal analyst Debra Aho Williamson said in an emailed statement. But the flat April revenue indicates that the next quarter will be "much more challenging" than the current one.
The company also said that prices for its ads have gone down because of lower demand and that it did not expect engagement with some of its services to remain at the same levels as it has during the lockdowns.
"There is a strong evidence in the numbers that Facebook ad revenue aren't receiving the big hits many expected from the Covid-19 shock," said Haris Anwar, senior analyst at financial markets platform investing.com, who said that he thought the business would quickly recover from ad spending losses. Facebook's "stock is well-positioned to outperform its peers", he added.
Many of Facebook 2.89 billion users have been quarantined at home around the world, and they are using the company's services – which include Instagram and WhatsApp – more than ever. In Italy, a country to enter an early lockdown, viewership on the company's streaming services Facebook and Instagram live doubled in a week, the company has said. Calling for Messenger and WhatsApp more than doubled year over year in many countries that instated lockdowns. Group video calling has increased more than 1,000 per cent since March.
That's welcome news for a company that has seen the number of new users plateau and a significant reduction in the amount of time those users spend engaging with the company's services in recent years.
In general, Facebook and its fellow tech giants are in a better position to withstand the coming recession. The company's market capitalization is $553bn (£443bn), making it one of the most valuable and cash-rich companies in the world.
Google parent company Alphabet's stock was up nearly 10 per cent Wednesday following the company's positive earnings report. But it warned that advertising experienced a significant decline starting in mid-March. Microsoft also beat analyst expectations as the coronavirus drove demand from businesses for its cloud infrastructure.
The Washington Post