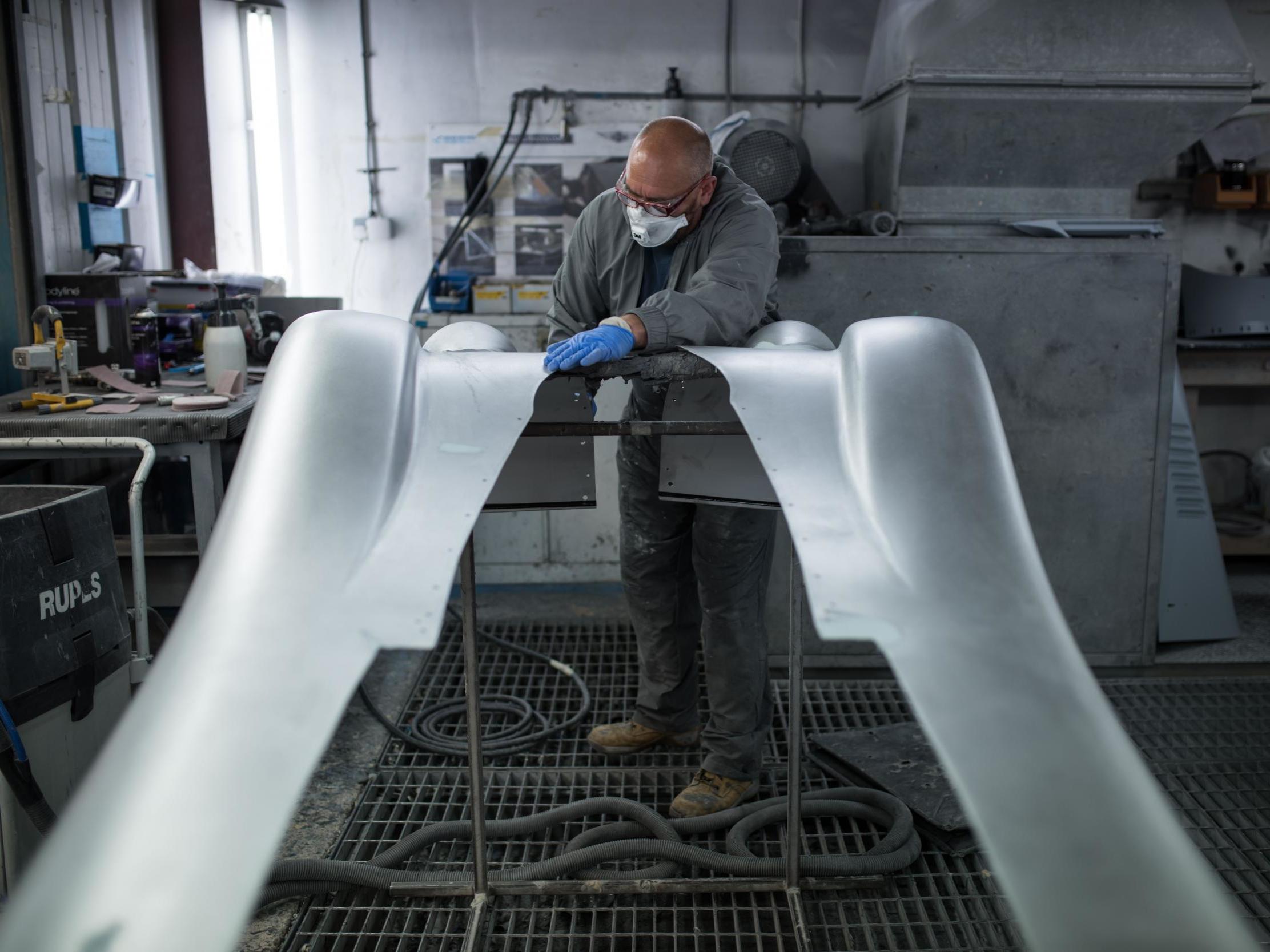 Employers will have to start paying 10 per cent of furloughed workers' wages in September and 20 per cent in October, the chancellor has announced, as he laid out how the government will unwind its Coronavirus Job Retention Scheme.
People on furlough will be able to come back to work part-time from 1 July, a month earlier than had previously been announced – a move that was welcomed by unions and business groups.
Self-employed workers will be able to claim a second and final grant from 1 August of up to £6,570, Rishi Sunak said on Friday.
Some 8.4 million workers are on furlough, meaning they are not working and the government is paying 80 per cent of their wages up to £2,500 a month.
Firms will have to begin covering employers' National Insurance and pensions contributions for furloughed workers from 1 August.
They will pay 100 per cent of wages for the hours that part-time furloughed employees are at work. In September, the government will pay 70 per cent of wages for the hours that a furloughed worker doesn't work, with employers contributing 10 per cent. With NI and pension contributions, that will equate to employers covering 14 per cent of gross employment costs.
In October the government will pay 60 per cent of wages with employers contributing 20 per cent – representing 23 per cent of gross employment costs. These costs will create an incentive for companies to get employees back to work where possible. It will also leave them with a decision to make about whether or not to keep some staff on.
Mr Sunak said: "Now, as we begin to reopen our country and kick-start our economy, these schemes will adjust to ensure those who are able to work can do so, while remaining amongst the most generous in the world."
When asked about potential job losses when the changes are implemented the chancellor said: "There will be hardship ahead for many and that rests heavily on my shoulders."
He said the government was would work to get people who lose their jobs back into work as soon as possible.
The furlough scheme has been widely praised for softening the economic impact of a deep recession caused by the coronavirus pandemic and the measures taken to combat it.
But the Treasury is keen to get people back to work and lower the amount of state support for firms and workers. The CJRS is forecast to cost around £80bn by the end of October, though most analysts agree that the impact of not intervening adequately would have been far greater.
Federation of Small Businesses (FSB) national chairman Mike Cherry welcomed the announcement, saying: "By providing employers with the adaptability they'll require as businesses adjust to a new normal, and bringing forward the flexible furlough launch date, the government is giving hope to small firms right across the UK."
TUC general secretary Frances O'Grady said introducing part-time furlough earlier was the right decision. "This will help employers gradually and safely bring people back to work, protect jobs and support the economy to recover," Ms O'Grady said.
"As employers begin to contribute to the costs of furlough, we remain pleased that all workers will continue to receive at least 80 per cent of their wages for every hour worked until the scheme closes in October. However, the government needs to act urgently to make sure workers with health conditions or childcare responsibilities aren't first in line when it comes to redundancies."
Kathleen Heycock, employment partner at law firm Farrer & Co, warned that women are more likely to be in the firing line for redundancy as the furlough scheme is wound down.
Mothers will be under "huge pressure" to manage competing work and childcare responsibilities, Ms Heycock said.
"In reality, the threat of redundancies and instability in the job market may well mean women increasingly having to work longer hours to keep up with demands at work and at home, whilst fearing vocalising worries could leave them in a vulnerable position.
"We must be wary that there is a risk of polarising an already hugely prevalent issue of the 'maternity penalty' meaning women taking time out to care for children either as formal leave or by part time working suffer discrimination in the workplace."
Business groups and some think tanks had called for the government to adjust the furlough scheme in specific ways for different industries, giving more help to those businesses like pubs and restaurants that do not know when they will be allowed to re-open and which may be operating below capacity for a longer period than others.
But the Treasury rejected the proposal, saying it was difficult to draw lines between who was deemed to work in which sector and would therefore be too complex to implement.
Self-employed workers will be able to apply for a second grant from August which will be calculated at 70 per cent of average monthly trading profits up to £6,570 in total. That is less generous than a previous grant of up to £7,500 which covered 80 per cent of earnings.
Some 2.3 million people have so far claimed under the self-employed income support scheme. The government resisted calls to extend support to those who are ineligible, including people who have become self-employed in the last year.