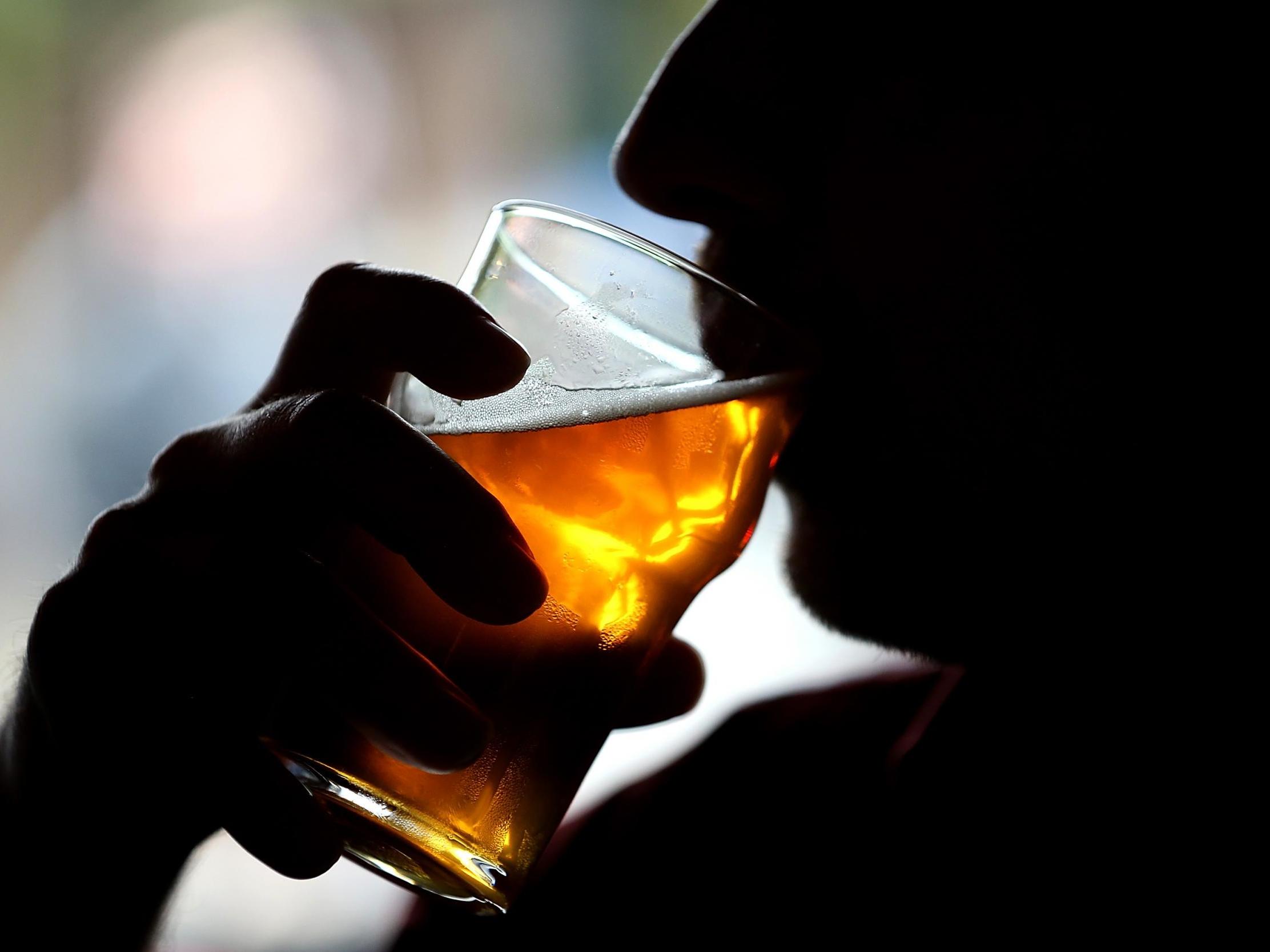 Pubs and restaurants have welcomed a prospective reduction in the two-metre social-distancing rule in England, but many concerns remain about the future of the industry as a result of the pandemic.
On Tuesday, Boris Johnson is expected to announce plans for pubs, restaurants, hotels and hairdressers to reopen from 4 July, along with a likely loosening of the two-metre rule to one metre.
An easing of the social-distancing guideline would be "a phenomenal move" towards reopening the pub sector, said Emma McClarkin, chief executive of the British Beer and Pub Association.
"The pandemic has been devastating for the pub sector and we need to find a pathway back to recovery," she told The Independent. "For us, social distancing was always going to be a challenge. At two metres, that would see us only be able to open up one-third of our pubs.
"That's why we have been advocating for the government to look at the WHO-recommended one-metre social distancing that has been used in the majority of countries throughout Europe, because that would reopen two-thirds of the pub sector. So it makes such a substantial difference as to who can get up and running."
The experience of visiting the pub could be radically different when they reopen.
In order to comply with social-distancing rules, many will implement one-way systems, rely on table service and even monitor toilet facilities.
"You'll be greeted at the door, so your pub experience will be somewhat different from the last time you went in there," Ms McClarkin said. "We say it will be more like continental style, where you have waiters bring your drinks to the table. It's going to take a long time for us to get used to that new environment and also for us to win the confidence of our customers. So we will hopefully find our new normal together down at your local pub."
Some pub owners have warned that people may be fearful of returning to the pub, regardless of what social-distancing rules the government sets.
"I don't think generally speaking people will want to go back to pubs," Trevor Vickers, who owns four pubs across the midlands, told The Independent. "We've got regular drinkers who will – they can't wait to go back. But others will be fearful. I'm concerned we won't ever get back to the levels we were at before the lockdown. It could take two years or it might never happen."
He said he was considering introducing "give way" signs in his Organ Grinder pubs in Nottingham, Loughborough, Newark and Arnold, to encourage people "to be more cautious about this" in corridors to the toilet or garden.
"We're putting stickers everywhere. If it's good enough for our members of parliament, it's good enough for me. So where we have a bench I'm doing one-metre distancing with ticks at each end and crosses in the middle. We're relying a lot on common sense."
When asked what would happen if the government kept the current social-distancing measures, he said: "I don't think it will make any difference. If someone wants to go for a drink and goes to a pub, they will visit it at two metres or one metre. At one metre we'll get a few more people in there, but I don't think people will be flocking to our pubs anyway so I don't think it will make a lot of difference."
He also said he was concerned sales would be "dire" when premises reopen and a lot of pubs will be forced to close down.
Confidence that pubs are safe spaces will have to come "from the top", Ms McClarkin said, with Boris Johnson paying a visit to prove they are safe.
"This needs to come out loud and clear from the prime minister. That's why him confirming a date that pubs can reopen and that they are safe environments to visit is going to be hugely important.
"We would like to welcome the prime minister to a pub on 4 July to have a pint and a fabulous British meal in a pub to prove from the top down that it is safe to go there."
Ms McClarkin urged the government to stick to the expected date of 4 July, as brewers had taken a "leap of faith" in starting the brewing process before plans were definitively announced, as the process takes around three weeks to produce fresh beer for pubs.
"So it's enormously important that date of 4 July is kept for all pubs that can open so that those brewers haven't brewed in vain. Because we have had to throw away 70 million pints of beer, which breaks everybody's hearts. But we won't want to be adding to that, particularly when our businesses, brewers and pubs, are literally at the wire. We really need to find a pathway back to trade right now."
If there is any delay to the expected date of reopening, that beer could have to be thrown away.
"Significant investment has gone into reopening pubs, people that have brought staff off of furlough already could be incurring massive costs with no revenue coming in so any delay to pubs opening is going to add more pressure to job losses and pub closures at the end of the day," Ms McClarkin said. "For us, we really need that date to be the date that all pubs that can reopen with social distancing have the opportunity to open and start their recovery."
Mr Vickers, who also owns the Blue Monkey Brewery on the border of Nottinghamshire and Derbyshire, said he had been able to keep the microbrewery going throughout lockdown by sending most of the beer for bottling, allowing it to be sold through off-sales.
"The brewery has been doing well but the pubs haven't," he said. "What we need to be seeing is: as off-sales drop then on-sales will increase, so it is a balancing act. We need to be reopening our pubs on 4 July, because I want our customers to come back to our pubs rather than go to a competitor."
On Sunday, Mr Johnson said progress had been made in the fight against coronavirus during three months of lockdown, meaning "it will be possible to open up more".
"The disease is increasingly under control and I just want people to reflect on that important fact," he added.
Guidance will be published for each sector on how businesses can reduce the spread of Covid-19 when they reopen and the public is expected to be warned that the newest relaxation of rules will be the first to be reversed if there are widespread breaches that cause the virus to be spread uncontrollably.
A No 10 spokesperson said: "We will not hesitate to put the handbrake on to stop the virus running out of control."
The health secretary, Matt Hancock, also suggested punters at pubs and bars could be made to sign a guest book with their names and contact details so they could be swiftly traced if they come into contact with the disease.
Labour's shadow health secretary, Jonathan Ashworth, has said the opposition party would support a reduction of the two-metre rule "under certain circumstances".
Ms McClarkin said: "It's really important to note that pubs are a huge employer. The beer and pub sector together has nearly a million people employed in the United Kingdom.
"Many people see going back to the pub as part of their freedom, part of their community being given back to them. Rejoining their community is enormously important in their physical and mental wellbeing and so that's why the pub is such a great symbol of our recovery as a country."