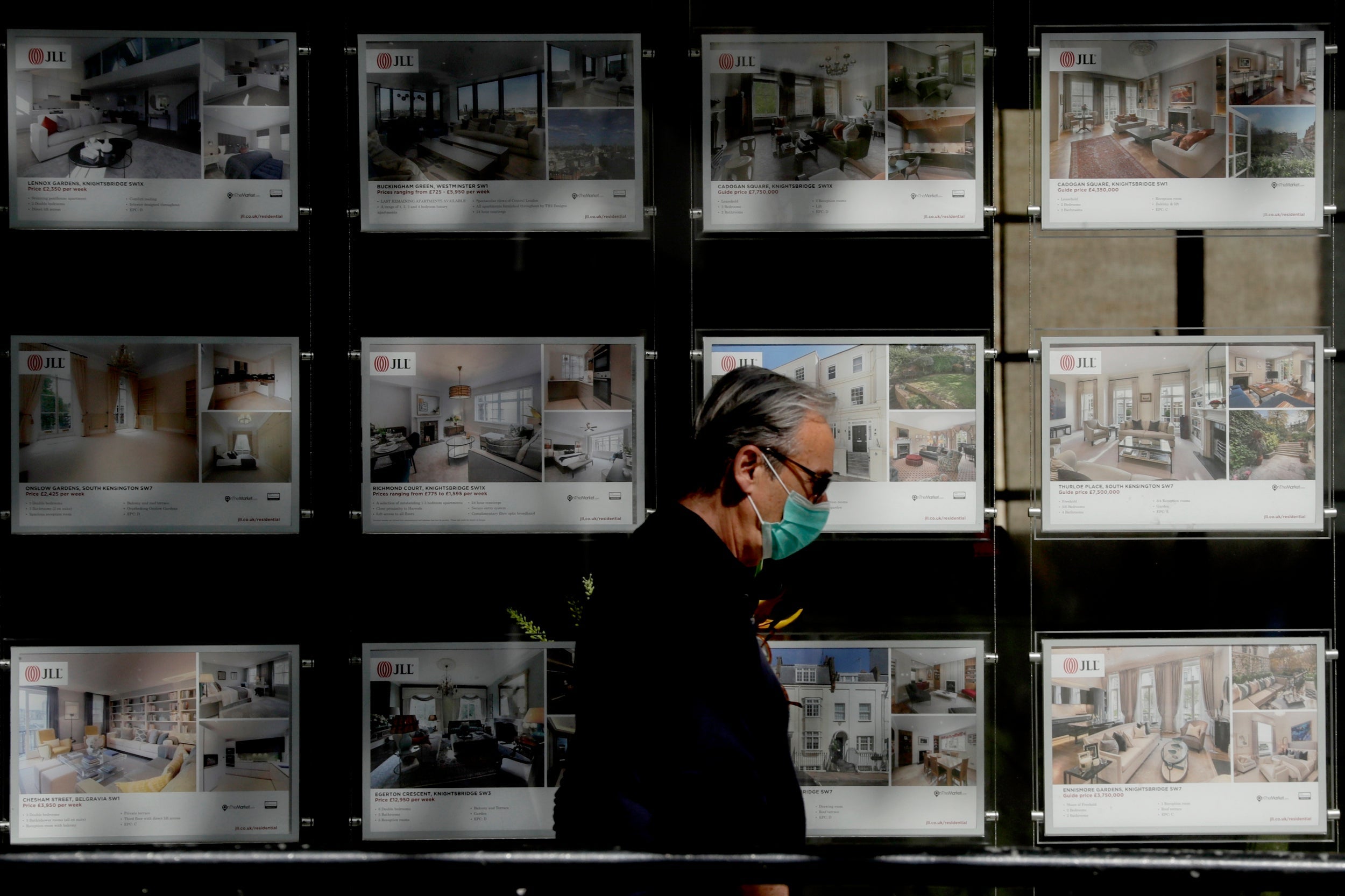 UK house prices fell 0.1 per cent in June compared with a year ago, in the first annual decline since 2012, according to Nationwide.
The average price of sold properties decreased 1.4 per cent month to month following a 1.7 per cent fall in May.
The government reopened the property market in mid-May after halting most sales in March as part of coronavirus lockdown measures.
But early indications suggest that the market has remained slow, with buyers wary of an uncertain economic situation and the impact it will have on prices.
Mortgage approvals hit a record low in May and a number of lenders, including Nationwide, have withdrawn their highest loan-to-value (LTV) mortgage offers, in a move that suggests they are concerned prices may fall.
Robert Gardner, Nationwide's chief economist, said it was unsurprising that prices had stalled, given the magnitude of the shock caused by Covid-19.
"Economic output fell by an unprecedented 25 per cent over the course of March and April – almost four times more than during the entire financial crisis.
"Housing market activity also slowed sharply as a result of lockdown measures implemented to control the spread of the virus."
He predicted that activity would begin to rise as the lockdown continues to ease but said the outlook remained highly uncertain.
Despite the recent dip, average house prices are still 19 per cent higher than they were at a peak reached before the financial crash in 2007. In London, prices are 55 per cent above 2007 levels.
Prices have been buoyed by more than a decade of ultra-low interest rates, raising questions about how sustainable current levels are.
However, with the economy remaining on life support, most analysts do not forecast any rate rise in the short or medium term.
Samuel Tombs, chief UK economist at Pantheon Macroeconomics, said two consecutive months of falling prices was "no fluke".
He added: "The 3.2 per cent fall in Nationwide's measure of house prices since its April peak undermines the popular narrative that the housing market currently is experiencing a V-shaped recovery.
"True, the daily volume of Google searches for the three main property portals rebounded and matched its pre-Covid level in June, having been down 50% in April.
"In addition, Rightmove reported that asking prices were up a solid 2.9 per cent year-over-year in June. But with lenders pulling back from high LTV lending and keeping mortgage rates steady, despite the [Bank of England]'s stimulus measures, mortgage lending likely will remain well below pre-Covid levels this year."