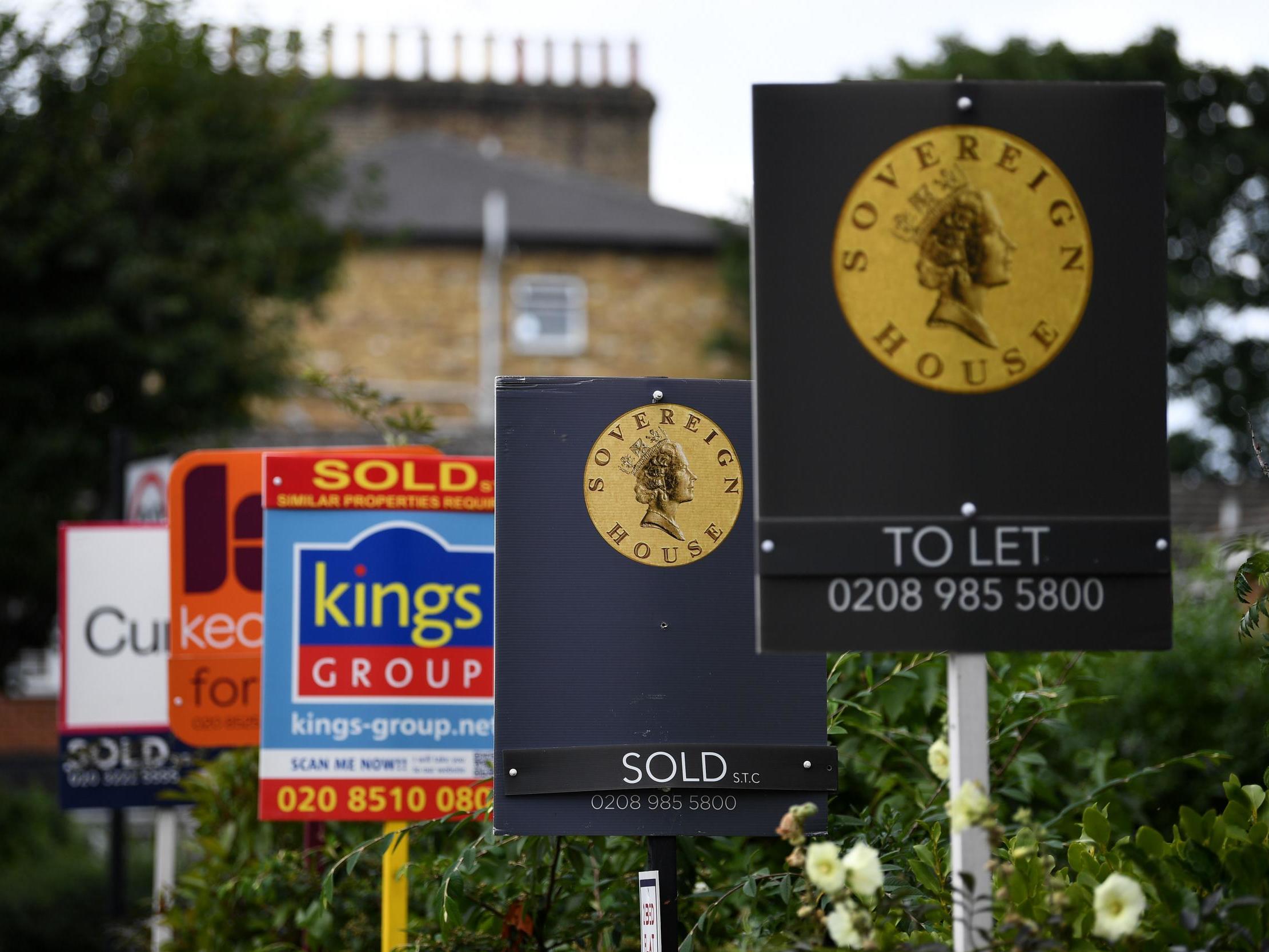 UK house prices have fallen for four months in a row, the longest sustained decline in a decade, according to Halifax.
The mortgage lender said average sold prices slipped 0.1 per cent in June, extending falls in March, April and May when the housing market was mostly shut down due to coronavirus restrictions.
Recent figures from the Bank of England showed that May was the slowest month on record for house sales with less than 10,000 mortgages approved.
Despite the current slump, prices remain 2.5 per cent above June last year with the average home costing £237,616, according to Halifax's index.
Looking forward, Halifax expects prices to fall further, though not drastically.
"The near-term outlook points to a continuation of the recent modest downward trend in prices through the third quarter of the year," Halifax managing director Russell Galley said.
Many homeowners have been protected from the economic impact of the pandemic by measures such as the Job Retention Scheme and mortgage repayment holidays.
Economists have raised concerns that unemployment could surge later this year as support is withdrawn, with a knock-on effect on people's ability to afford housing costs.
Shares in housebuilding firms jumped this week amid speculation that the government could be poised to raise the threshold at which buyers start paying stamp duty.
Chancellor Rishi Sunak is set to announce a £2bn fund on Wednesday to improve the energy efficiency of UK homes while supporting jobs.
Labour called on the government to implement a more ambitious programme to reduce emissions and said renters could be left behind.
Nationwide, the UK's largest mortgage lender, introduced new limits last month on home loans over fears that coronavirus could cause house prices to fall, leaving owners in negative equity.
The building society announced on that it had tripled the minimum deposit it will ask for from first-time buyers to 15 per cent of the value of their home.
Nationwide said the move was in response to "these unprecedented times and an uncertain mortgage market".