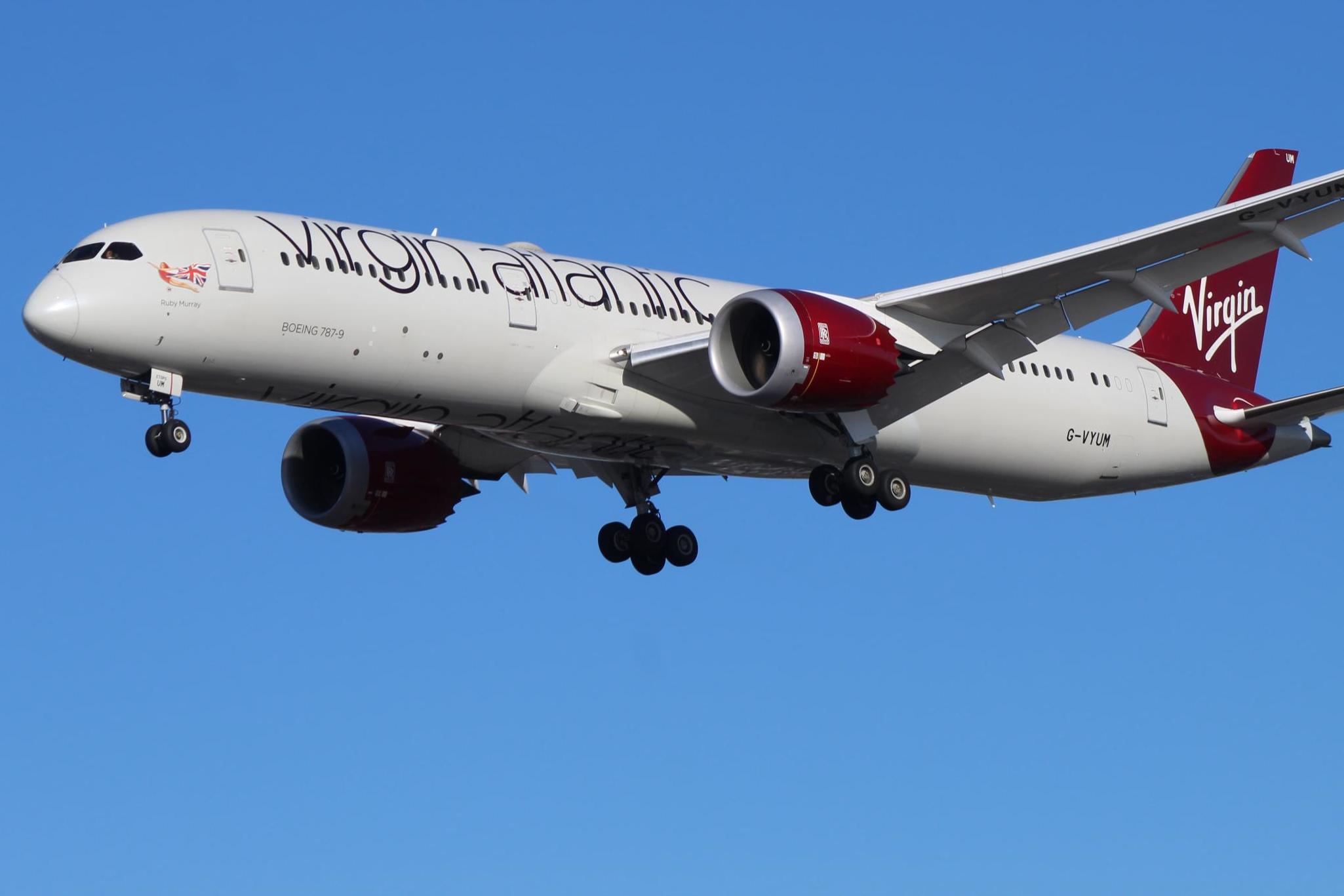 Sir Richard Branson's flagship business, Virgin Atlantic, has filed for bankruptcy protection in New York after telling a court in London it would run out of cash in September if a planned rescue deal failed.
The airline has suffered more than any other UK carrier as a result of the coronavirus pandemic. Virgin Atlantic has a solely long-haul network, focused on transatlantic flights.
Since mid-March, President Trump has barred all British and EU visitors from the US. Inbound to the UK, all passengers must undergo two weeks of mandatory quarantine.
Virgin Atlantic has negligible revenue and instead has been handing back hundreds of millions of pounds in refunds – though far slower than the law demands.
It has announced the closure of its Gatwick base to cut costs, and consolidated operations at Heathrow.
The airline is seeking approval for a five-year, £1.2bn restructuring deal, including fresh funding from investors and the wider Virgin Group, and renegotiations on aircraft leases.
The court filing said: "The ongoing Covid-19 pandemic has had an adverse impact on not only [the airline], but the aviation industry as a whole, occasioning the near-shutdown of the global passenger aviation industry.
"A more comprehensive recapitalisation is necessary to secure the future of its business and ensure that it is able to meet its liabilities and funding requirements beyond mid-September."
The carrier has filed under Chapter 15 of the US Bankruptcy Code. One stated purpose of this law is "to facilitate the rescue of financially troubled businesses, thereby protecting investment and preserving employment".
Effectively, Virgin Atlantic is asking for protection for its US assets against creditors.
While the legal move highlights the airline's dire financial straits, it has no direct implications for staff or passengers – whether with future bookings or awaiting refunds.
It is the latest twist in a disastrous five months for Sir Richard's aviation interests.
On 5 March the UK regional airline Flybe, owned by a Virgin-led consortium, went bust. It had burnt through more than £100m of rescue cash in a year.
In April, Virgin Australia went into administration with more than £2.5bn of debts.
Virgin Atlantic was launched between London and New York in 1984. It is 49 per cent owned by Delta Airlines, with the remainder in the hands of the Virgin Group.