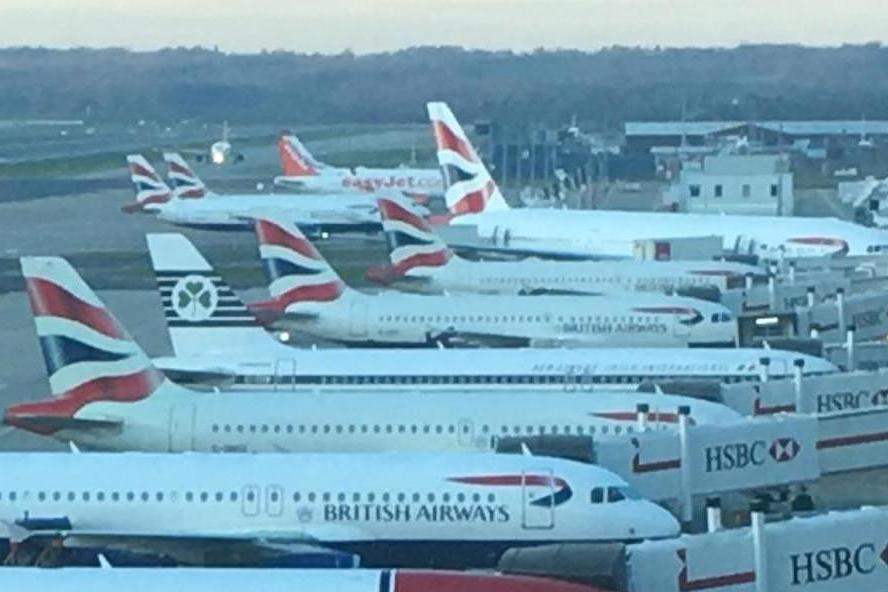 Airports make many joys of travel possible. They trigger the deep emotions of departures and arrivals. But having any kind of relationship with an airport beyond the purely transactional would surely be weird?
Well, were I ever to confess to actual affection for an airport, it would be Gatwick. I was born in a house beside the A23 two miles south of the runway, within earshot of the quasi-military engines that powered the first jets to use the Sussex airport.
In common with practically everyone else growing up in Crawley, I worked at Gatwick in a range of jobs: first cleaning the offices of BA's charter offshoot, British Airtours, then the insides of real planes. Later I started frisking people at  the airport (as a job, not a hobby).
Not that I harboured any realistic hope of flying on a plane from Gatwick. At the end of my final shift as a security officer, I went to Spain. But with the air fare representing a month's work, I hitchhiked there and back.
By the end of 2019, Gatwick had become the busiest single-runway airport in the world, and ferocious competition between airlines had cut fares. You could fly to Spain and back for less than a day's work at the National Living Wage.
In December I flew to Palma de Mallorca: out on easyJet (now the biggest airline at Gatwick), back on its smaller rival, BA.
While I look forward to many more departures on easyJet, I fear that flight BA2571 may turn out to have been my final Sussex service on British Airways.
For the hundreds of thousands of airline and airport staff who provide the UK with astonishingly safe, efficient and good-value air travel, 2020 has turned into a nightmare year. Instead of powering the industry of human happiness known as mass tourism, their jobs are under threat as Covid-19 brings air travel to a standstill.
In a process called "Preparing for a Different Future". British Airways wants rid of 12,000 of its 42,000 staff. The figures set out by the airline in letters to trade unions reveal that BA envisages 22 per cent fewer flights when aviation finally gets back in the skies.
Many services to and from its main base, Heathrow airport, will be culled. This, though, creates a problem. BA's most valuable asset is its slot portfolio at Heathrow. In normal times, a strict "use them or lose them" rule applies for the precious permissions to take off and land at Europe's busiest hub. Moving most or all flights from Gatwick around to Heathrow provides a solution.
Even if British Airways decides to retain some presence at the Sussex airport, it will be just one-third of the present scale. Either way, a vacuum will be created. A newcomer such as Jet2 may move in; easyJet could seek to build a bigger fortress at its busiest base; or BA's sister airline, Vueling, might expand to provide more low-cost competition.
I predict the space will be quickly filled, which is some comfort for the excellent staff for whom British Airways is preparing a different and very unfortunate future.
A few new vacancies might also help those of us with some previous experience, if the tricky business of travel journalism goes permanently south while British Airways moves north.