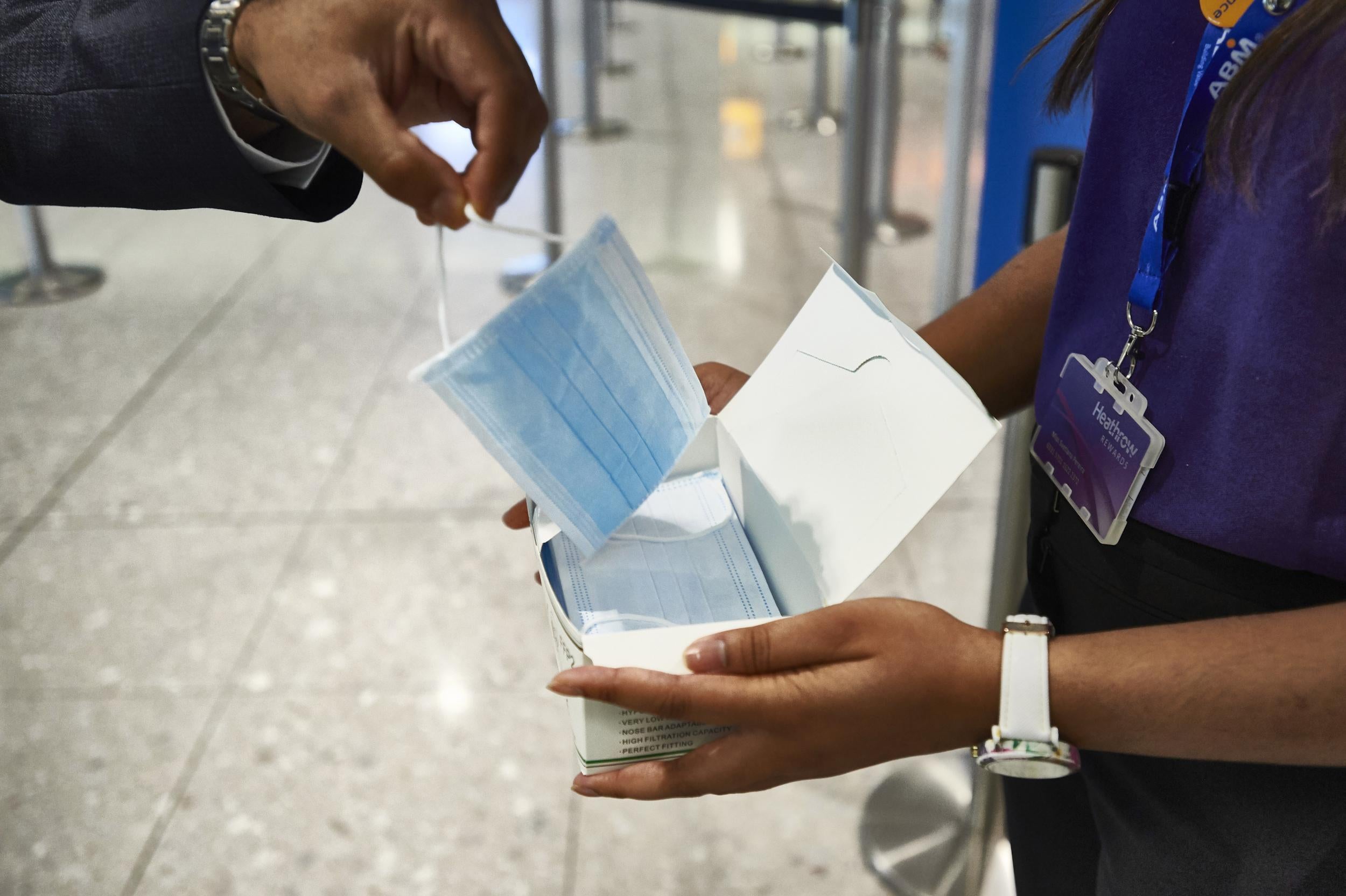 The home secretary, Priti Patel, has confirmed to MPs that the quarantine scheme will go ahead as intended.
Starting on 8 June, most travellers travelling to the UK by air, sea or rail will be required to self-isolate for 14 days. The obligation applies to returning holidaymakers as well as foreign visitors to the UK.
Ms Patel said: "Travellers from overseas could become a high proportion of infection cases.
"Let's not throw away our progress in tackling this deadly virus. We owe it to the thousands who have died.
"These measures are informed by science, backed by the public and will keep us all safe."
Ms Patel said the measures would be reviewed in the week beginning 28 June.
The move has split the Cabinet, with the transport secretary, Grant Shapps, opposing quarantine because of the damage it will cause to airlines and the wider travel industry.
Introducing mandatory self-isolation has the immediate effect of deterring British holidaymakers from going abroad and wiping out inbound tourism and business travel for the early part of the summer.
When quarantine comes up for review, "air-bridge" arrangements are likely to be used to justify lifting the obligation for arrivals from the most popular holiday destinations.
Portugal's foreign minister has said that inter-governmental discussions are already underway.
The shadow home secretary, Nick Thomas-Symonds, said the home secretary had "fundamental questions" to answer about why the quarantine was being introduced so late.
"Unfortunately like too much of the Home Office handling of this crisis, the management of arrivals to the United Kingdom has lacked urgently and coherence.
"Why has the government wasted precious weeks talking about possible border restrictions rather than taking effective actions?"
The home secretary repeatedly refused to say whether Sage, the government's scientific advisory group, had been consulted on the move.
To derision from MPs, Ms Patel said that quarantine had not been introduced in March because British citizens abroad would not have been able to travel back to the UK.
Ben Bradshaw, the Labour MP and former culture secretary, said: "Given it has no basis in science and will inflict further damage to an industry already on its knees, would it not be better just to abandon it?"
The present number of travellers coming into the UK – currently around 7,000 per day, mostly into Heathrow – is expected to dwindle almost to zero while quarantine remains in force.
The public is split over the issue. A Twitter poll conducted just before the home secretary's announcement, with over 3,000 self-selecting respondents, was 51:49 against quarantine.
Of those in favour, three out of five said it should apply to all arrivals, with no exemptions.
From the list of exemptions already published by the Home Office, The Independent has estimated that two million people will be exempt by virtue of their occupations, including bus drivers, dentists and police officers.
UK-bound travellers who wish to avoid self-isolation can arrange to arrive in Britain before quarantine begins on 8 June, or use the so-called "Dublin dodge" by routing via Ireland.
British Airways is offering passengers booked to fly to the UK after quarantine is imposed the chance to switch flights and return by 11.59pm on 7 June without paying extra. The travel industry has universally deplored the move.
A spokesperson for Ryanair said: "This 14-day UK quarantine is ineffective, completely useless, and will have no effect on British passengers who will largely ignore it.
"At a time when the medical science across Europe, in countries such as Portugal, Spain, Italy and Germany, have safely removed all inbound visitor restrictions, the imposition of this completely defective quarantine in the UK is utterly useless and a total waste of time.
"We are equally confident that inbound visitors to the UK will not be deterred by this completely ineffective and useless quarantine measure, which both Priti Patel and Grant Shapps know cannot be implemented, cannot be policed and has no scientific basis supporting it whatsoever."