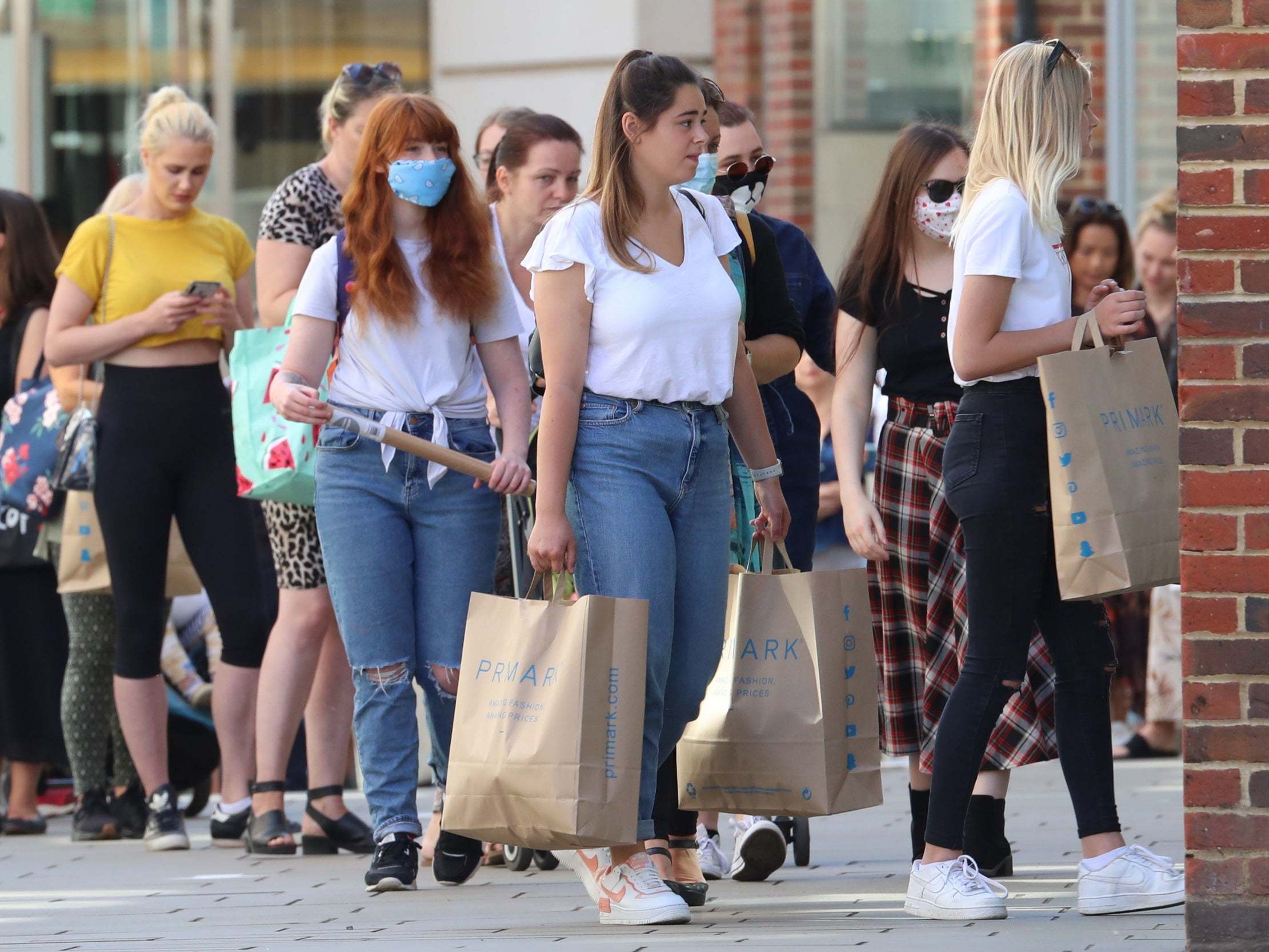 Retail sales jumped 12 per cent in May after record lows in April as lockdown restrictions eased and some shops began to reopen, official figures show.
Sales remained 13.1 per cent below levels seen in February before the coronavirus pandemic hit, according to the Office for National Statistics (ONS).
Non-food stores enjoyed the biggest gains as DIY chains, including B&Q, reopened their doors after closing to implement social distancing measures such as changing layouts and placing markings on floors.
While some garden centres and hardware stores were able to start trading again from mid-May, many other sectors, such as clothing, were restricted to selling online.
Online sales surged from 30.8 per cent of all retail sales in April to 33.4 per cent in May. Online-only retailers grew 24.3 per cent in the three months to May.
In a further sign that economic activity began to recover in May, fuel sales rose but remain 42.5 per cent down on February.
Food store sales dipped 0.3 per cent in May but remained high after a spike in April caused by restaurants, caterers, schools and food-to-go shops closing down.
Retailers are reliant on a continued improvement in sales after thousands of non-essential shops across the country began to reopen this week. With numbers of customers strictly limited, queues formed outside some stores on Monday.
A number of big retailers are opening stores in phases as they assess the effectiveness of safety measures, as well as the profitability of different sites in a socially distanced environment.
Concerns remain that relaxing restrictions will lead to a rise in infections, forcing shops to close again. That scenario could prove disastrous for high street retailers, many of which are already facing difficult financial circumstances.
Tom Leman, head of retail at law firm Pinsent Masons, said: "It's been a big week for retailers with the reopening of many stores across the country and reports of long queues as consumers eagerly return to physical shops.
"However, today's figures are a clear reminder of the challenges facing the sector as they look to make up on the financial impact of store closure. It is crucial that, as retailers strive to regain lost revenue, they balance the health and safety of consumers alongside a great retail experience."